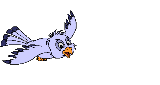 Field Notes

---

October 23rd - Fenwick Mines and other Craig County Habitats - What started out as a foggy, drizzly morning turned into a beautiful fall day in Craig County. The seven birders who were not deterred by the morning's dreary weather headed out for a walk around Fenwick Mines and were rewarded with some great bird species. We had sharp-shinned hawk, red- bellied, downy and pileated woodpeckers, flicker, catbird, over 100 cedar waxwings, white- breasted nuthatch, eastern towhee, great looks at ruby-crowned and golden-crowned kinglets, winter and Carolina wrens, bluebird, common yellowthroat, yellow-rumped and palm warblers, purple finch, and swamp, white-throated and white-crowned sparrows.

---

October 10th - Sparrow Search - A small group of birdwatchers (3) attended the Botetourt County bird walk. The weather was sunny and warm with no wind. The sites visited were Greenfield, Daleville Pond and surrounds, Bobolink Rd., Martin Rd., Poor Farm Rd. and Woodpecker Ridge Nature Center. Although no red-headed woodpeckers were seen, we had a spectacular look at a peregrine falcon with a total count of 44. Best species seen were great blue heron, killdeer, sharp-shinned and red-tailed hawks, peregrine falcon, kingfisher, cuckoo sp. flicker, pileated, red-bellied and downy woodpeckers, bluebird, eastern phoebe, cedar waxwing, meadowlark, eastern towhee, white-breasted nuthatch, golden and ruby-crowned kinglets, yellow-rumped warbler, red-winged blackbird, and song, chipping, white-crowned and savannah sparrows. The day concluded with our leader Bill Hunley sighting a fly-over of 52 double-crested cormorants in SW Roanoke County. [Report from Linda Cory.]

---

July 3rd - Cranberry Glades - Another great trip to this very special place netted us 53 species including tree and barn swallows, kingbird, cedar waxwing, chestnut-sided, black-throated green, black-throated blue, blackburnian, Canada, magnolia and yellow-rumped warblers, common yellowthroat, parula, black-capped chickadee, scarlet tanager, catbird, veery, hermit thrush, brown creeper, hairy woodpecker, blue- headed vireo, hummingbird and turkey.

---